Shipping Container Airbnb: From Patch of Grass to Cash
May 19th, 2020 | by Aundrick Richard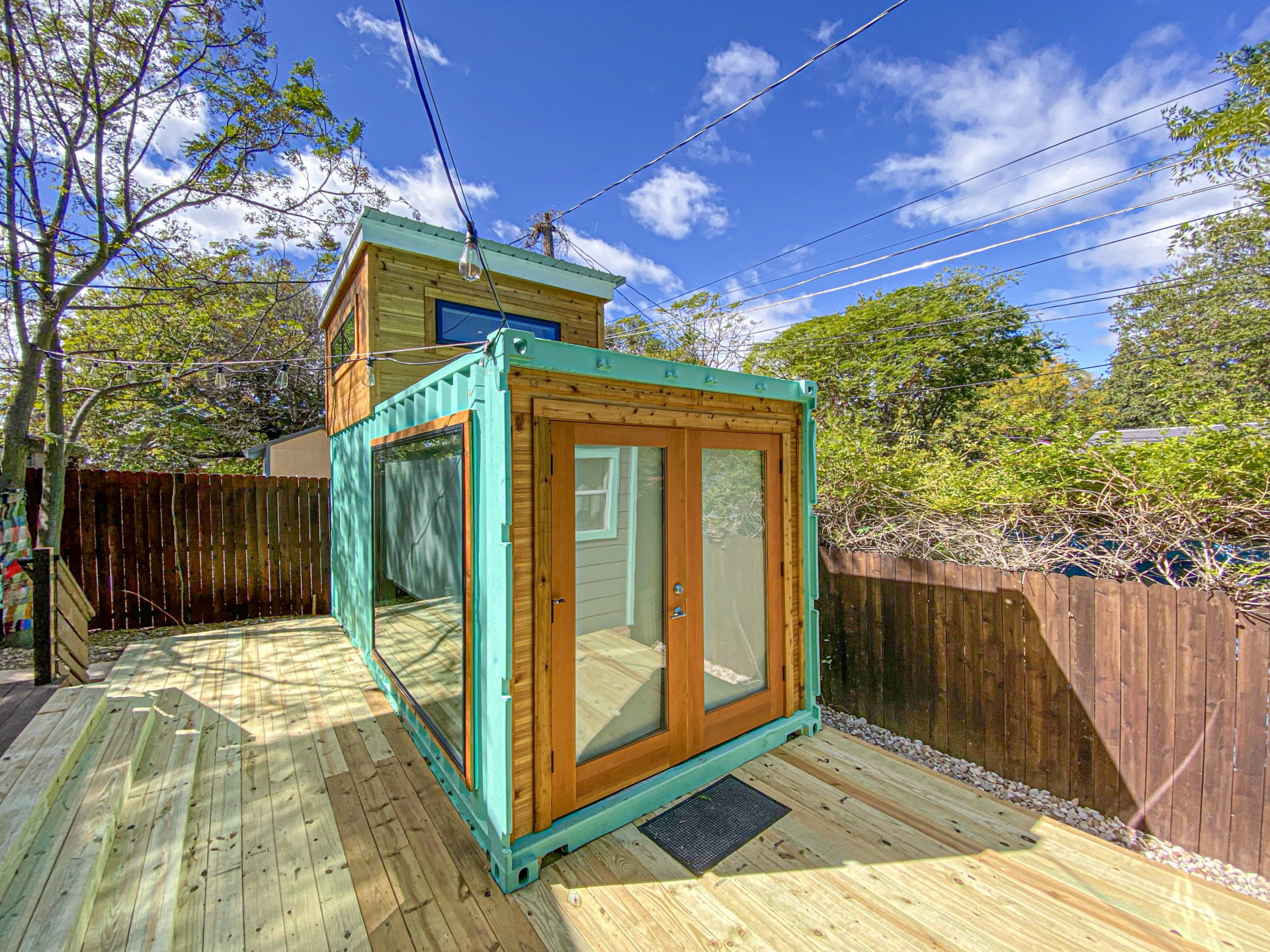 If you've got an empty patch of grass on your property that doesn't serve much of a purpose, think of it as prime real estate that could start generating you cash. Keep it simple yet separate from your own home. Start a shipping container Airbnb.
Our client Wendy made that exact decision when she hired us to customize a shipping container for her property in Austin, Texas. From those humble steel beginnings, happy guests now find a quiet retreat at the East Austin Atomic Ranch Shipping Container Airbnb. And now Wendy is generating cash from what was once an empty space collecting weeds.
Starting with a basic steel shipping container, we can help you create whatever layout and style you can dream up. For Wendy, we created a custom shipping container with an open floor plan, modern rustic vibe, and a bit of spunk.
This was accomplished with:
Clean lines,
Delta wood walls,
A minimalist kitchen,
Walk-in shower with rain shower head,
Custom tile work,
And a dash of turquoise paint on the exterior to welcome guests in.
To accommodate up to four guests, we built the Atomic Ranch Shipping Container Airbnb to include a main living area plus a loft.
And if you've ever worried that a shipping container might feel dark and cave-like inside, just take a look at the amazing natural light that the strategically placed doors and windows bring in. The end result is gorgeous indoor-outdoor living that creates a spacious and natural feel.
What do guests have to say about staying in this shipping container Airbnb? 
Unique. Stylish. Cool experience.
As one guest put it, "Tiny living at its best…The container house itself is small but never really felt that way. The design is thoughtful and once inside you have everything you could possibly need." When we transform shipping containers into rental properties for our clients, we always keep the guest experience in mind.
Imagine what YOU could do with some extra cash showing up in your bank account every week!
Do you want to be like Wendy and start your own shipping container Airbnb? We would be happy to share our expertise and guide you step-by-step through the process. Contact Kountry Containers today to book your free consultation. Let's turn your patch of grass into a money maker!