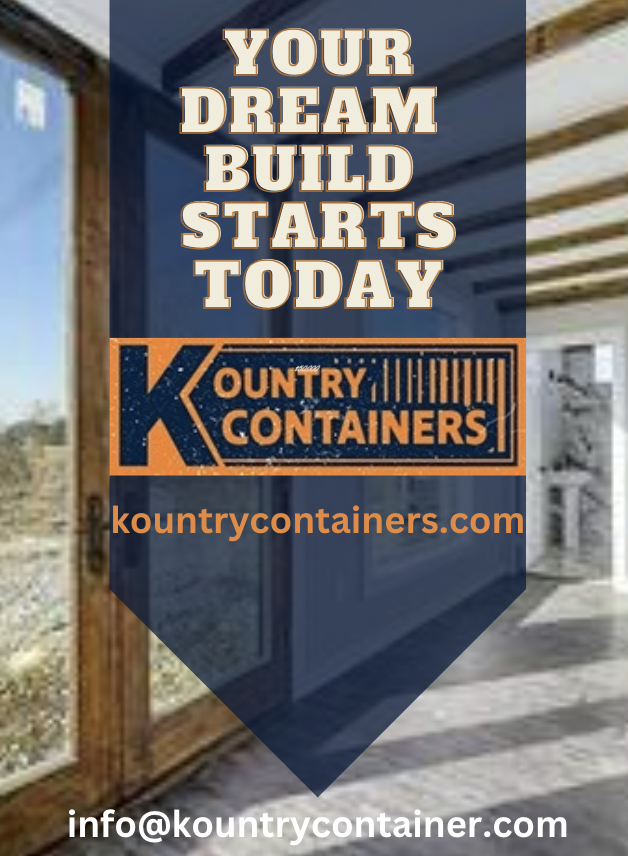 About Us
A company chiseled straight out of the hills of Central Texas.

Kountry Containers are more than just a brand we are a lifestyle. Providing our customers with an experience, we are handcrafting dream homes one by one. All our designs are based on sustainability and simplistic living at its best. Just because you chose to live small doesn't mean you must sacrifice luxury.
Ready For Living
Kountry Containers are built in our facilities. Once they're delivered they just need utilities to be hooked up. Some models even have off-grid options, making them truly RFL.
Built With Steel
Shipping Containers are built to survive harsh conditions. They're made to be moved and engineered to withstand abuse. Checkout what steel home living is all about.
Uncontained Style
Kountry Container's doesn't compromise on style. Fixtures and finished are modern, sleek, and are selected to be long lasting.
Our Process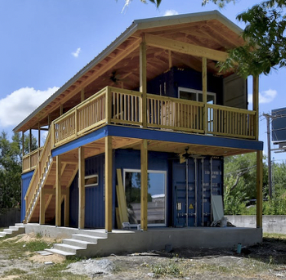 There are many different applications for Shipping Containers (Customer Homes, Offices, Accessory Dwelling Units, Kitchens, etc.). Kountry Containers realizes that for most of our customers, this is the first time working with these products. This is why we have developed a simple process to work together. From the start of design to build completion, the process typically takes around 90 days.
Initial Consultation
Kountry Container will offer a free hour consultation for buyers who are considering a shipping container solution. Our goal of this meeting is to educate you on options, answer questions, and listen to your project goals. From this meeting, we will be able to provide a pricing quote for design and other Phase 1 services.
Phase 1: Permitting and Design
Kountry Container is a full service builder. We have an experienced team that can provide any service needed. In this phase customers can use one of our many current designs, or together we can work to custom design your shipping container project. Our team also works directly with cities on permitting and/or zoning requirements.
Phase 2: Build
Kountry Container can build your project in our manufacturing facility or on site, depending on the requirements of the city we are working with. Our goal during this phase is to ensure communication with our customers in terms or progress. You will have your own project center Buildertrend (a software program we use to run our business) in which you receive updates on the progress we are making.
Phase 3: Deliver and Installation
Kountry Container can deliver your project anywhere in the USA. We guarantee a professional installation process by overseeing the work ourselves or by working with local general licensed contractors.
Our support available to help you Monday-Saturday
Office Hours:
Monday-Friday: 9am to 5pm
Saturday: 10am to 2pm
Sunday: Closed
Online Access for Homeowners
Our simple online system makes it possible to access your project from any computer, tablet, or smartphone.


To access your account please contact Buildertrend at

1-877-309-0368.